performance
don't worry, america!        2012

DIANE THE AMERICAN SWIMMER
SHE SWIMS FOR YOU!

She will swim, whether there is water or not.
"She can do anything, cause she's American." – President Barack Obama, 2011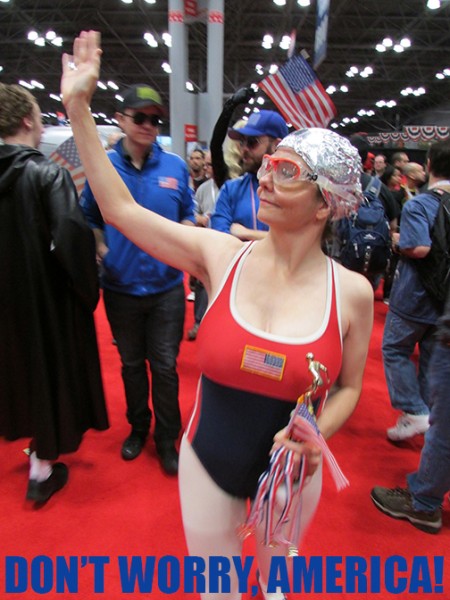 The piece is an uninvited performance intervention at a convention, giving Americans a chance to cheer. DIANE THE AMERICAN SWIMMER circulates through the crowd waving at attendees, posing for pictures, and handing out US flags and red, white, and blue ribboned medals. She is escorted by two body guards and a photographer.
Collaboration with DBilly, Nathan Manuel, Meg Browning